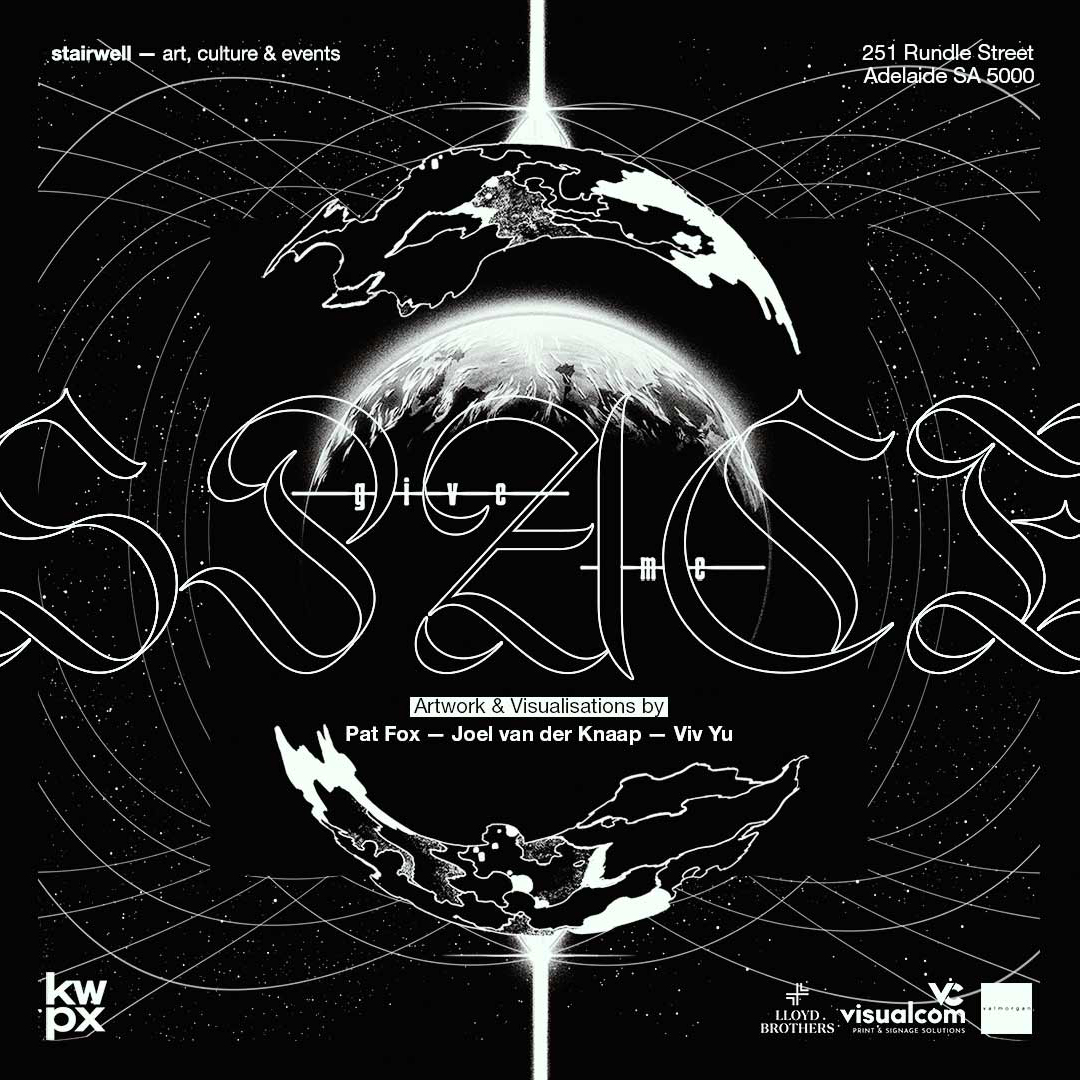 Give Me Space
Art Exhibition
Client
KWPX
2023
Adelaide Fringe Stairwell Exhibition
Featuring Artwork and Visuals by
Pat Fox, Joel van der Knaap & Viv Yu
Adelaide Fringe Festival really is something to behold. Each for the month of March the entire city of Adelaide erupts in a rapturous explosion of art, music, food, lights and culture. Returning for it's third year, KWPX hosted it's annual Stairwell Exhibition inviting myself along with Joel van der Knaap and Viv Yu to take over the former cinema foyer on Rundle St to host our exhibition "Give Me Space".
Centered around the theme of Inner Vs Outer space – Each of us created solo and collaborative pieces, a mammoth 5 metre installation and live visuals exploring ideas ranging from the existential to the serene.
My contribution being a series entitled VOID – Which consisted of 4 multimedia pieces centered around feelings of exploration, isolation and creation based on experiences over my two years living in SA. Each piece was displayed as a large format prints, as well as a 12 minute visualiser stitching together all the work from the show set to a live DJ set from Danvers.
Have a scroll to check out VOID and swing by the Pat Fox Store for prints of the VOID series.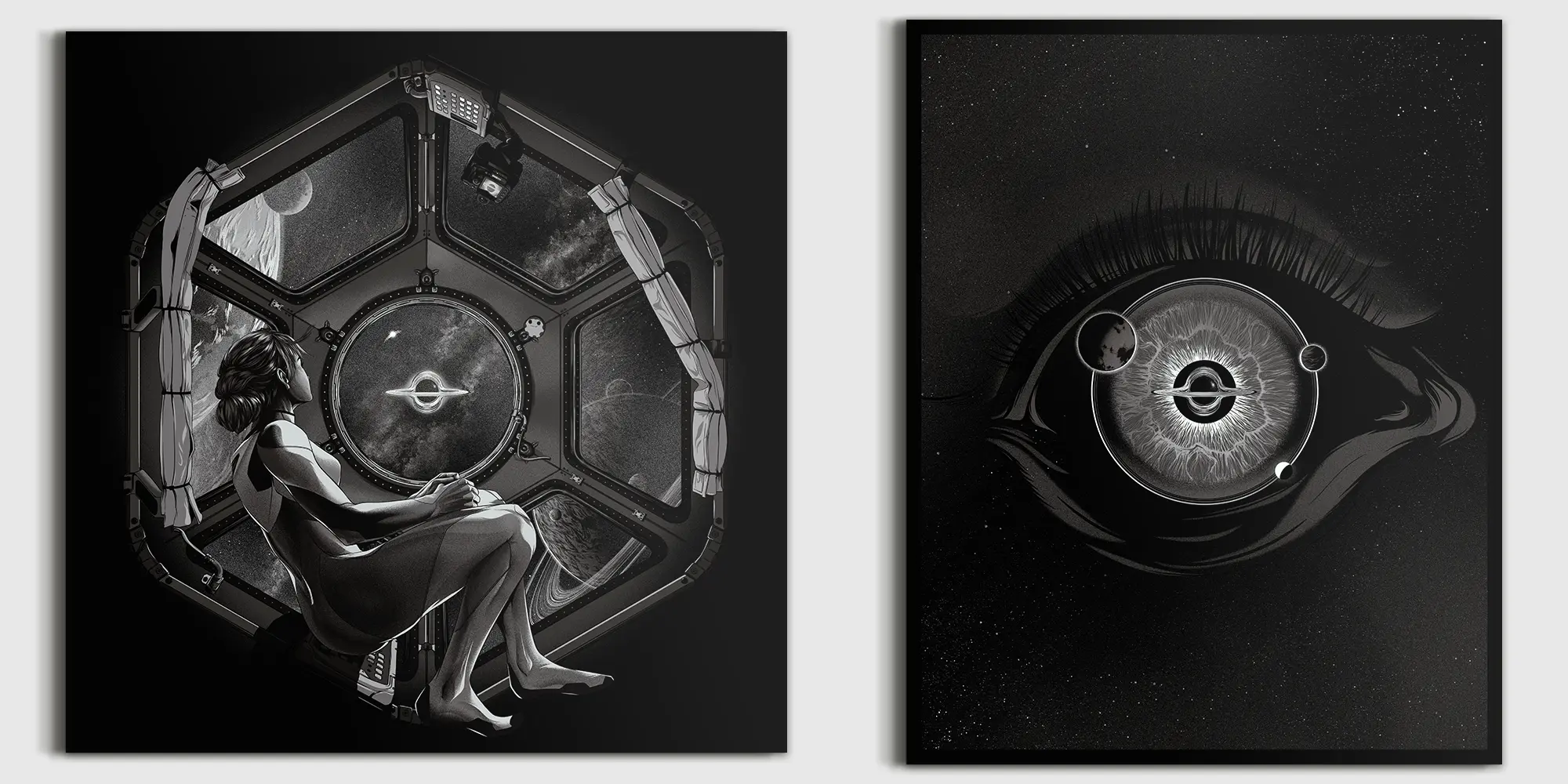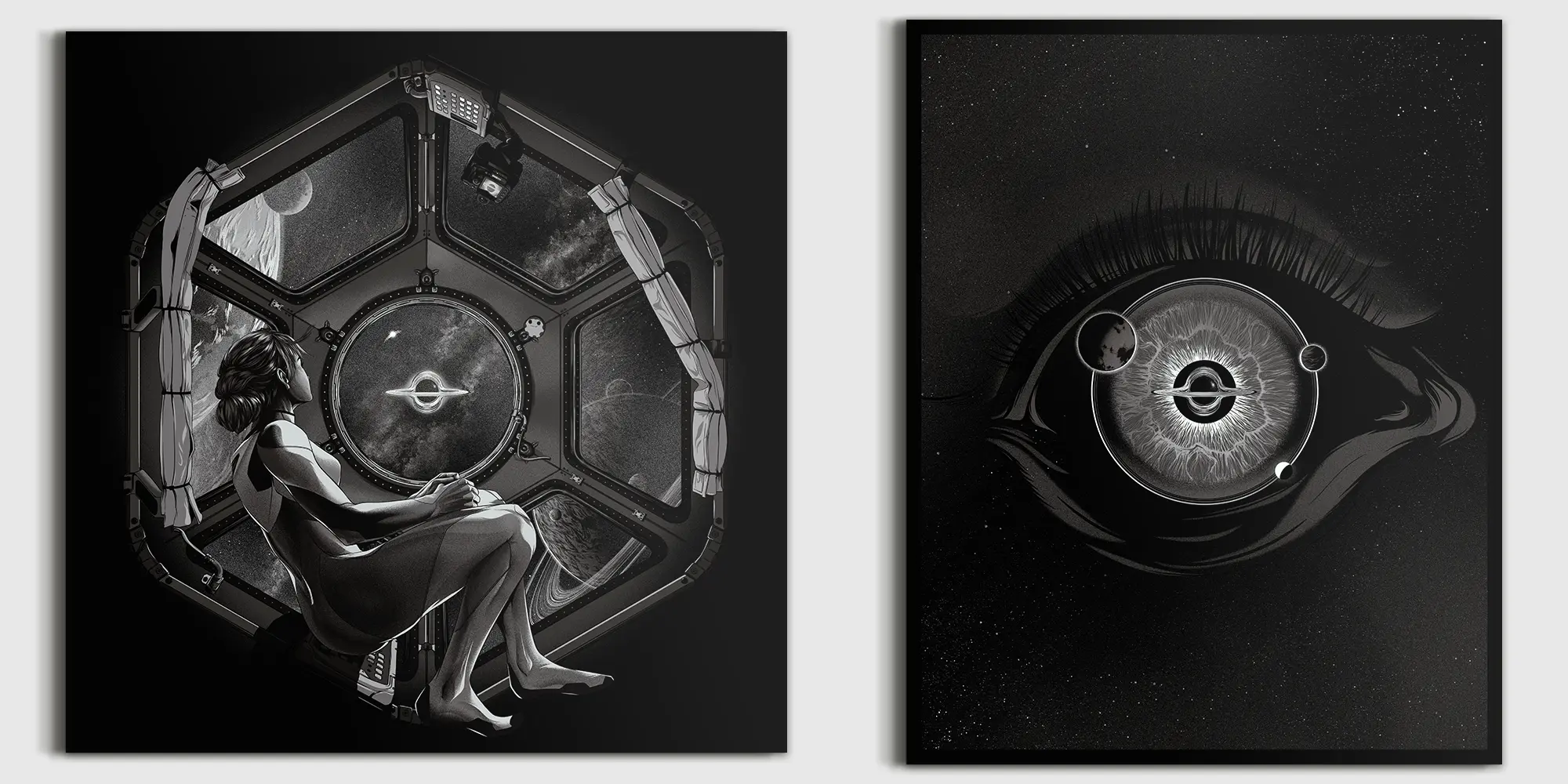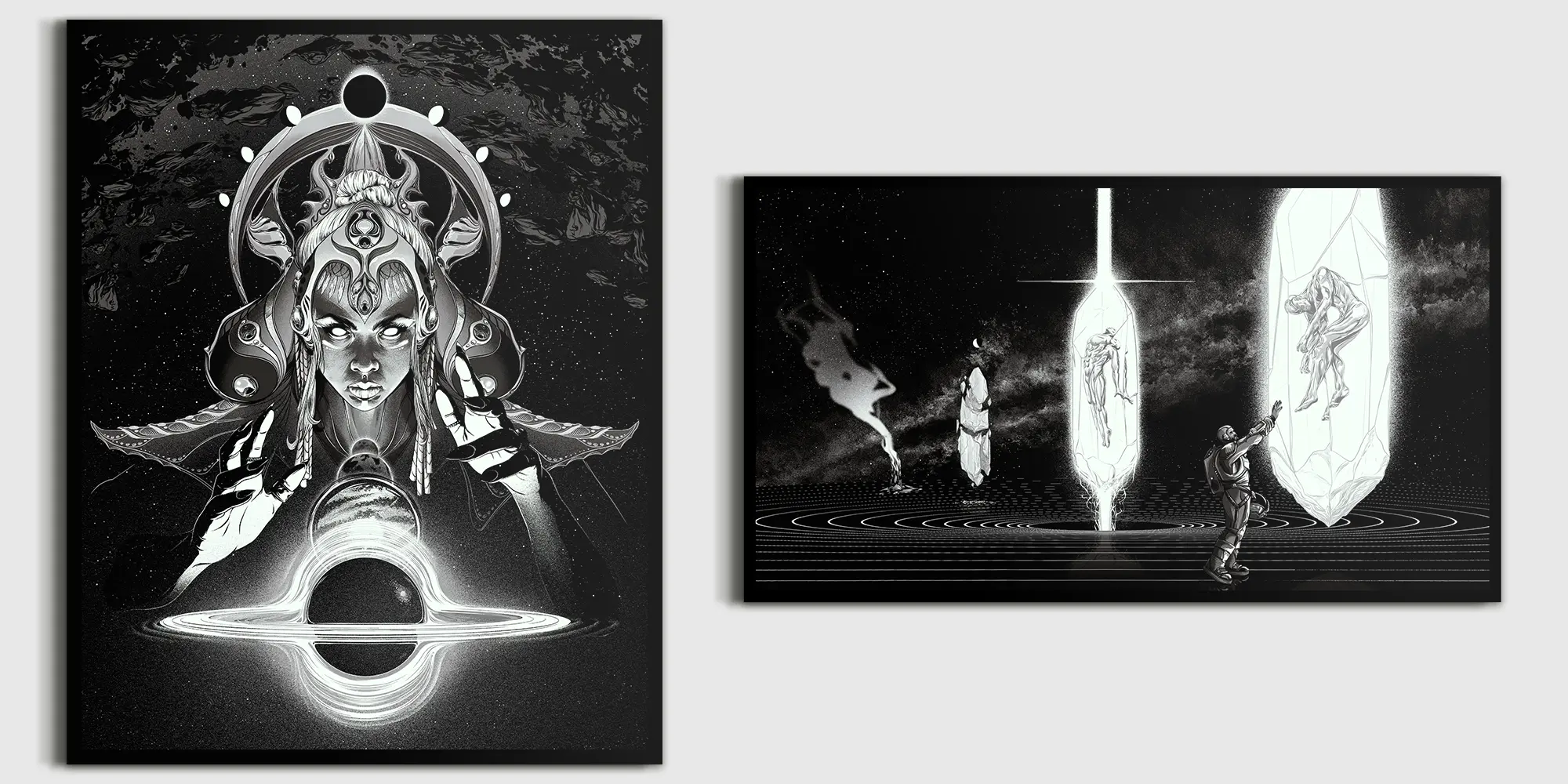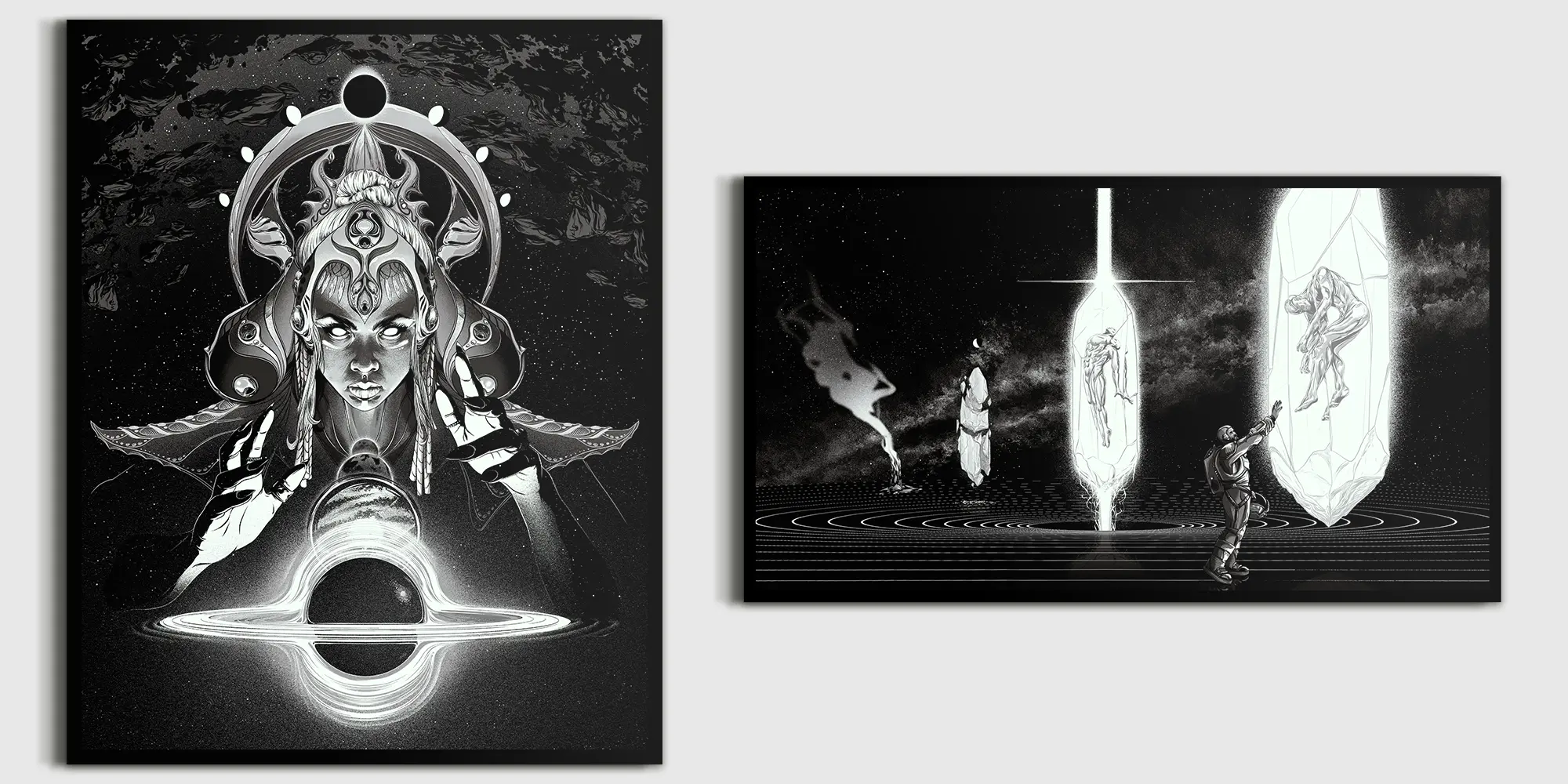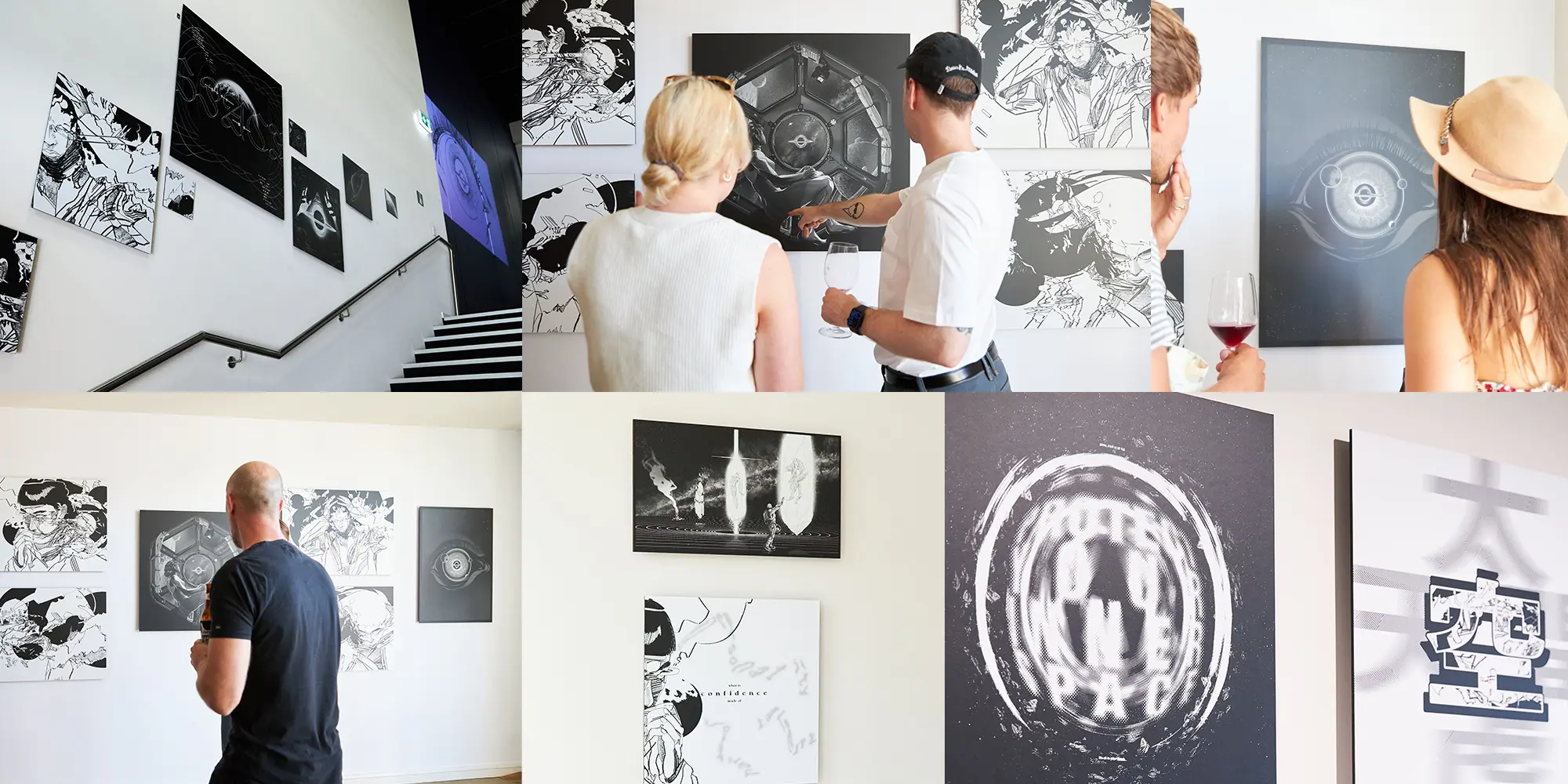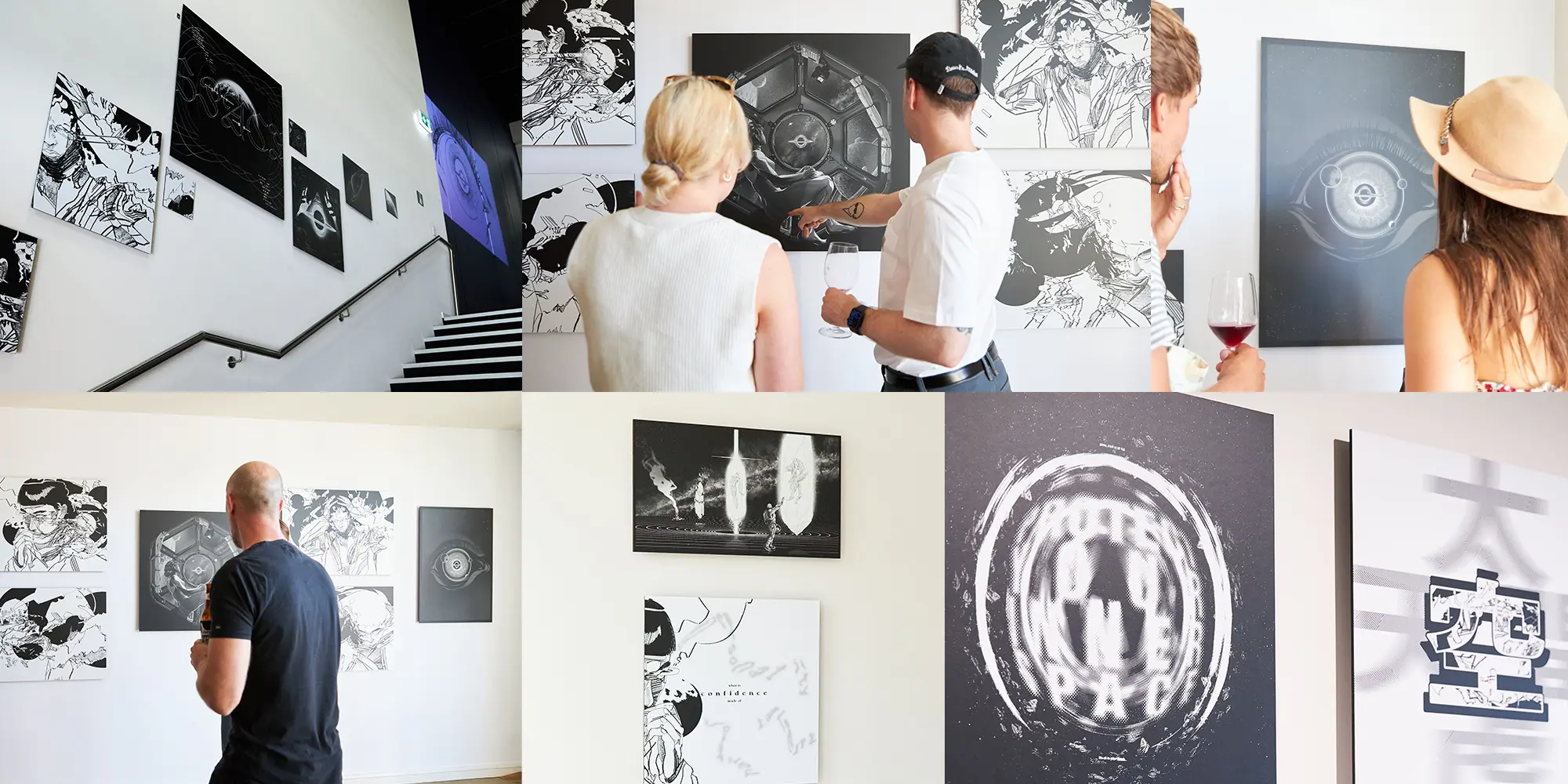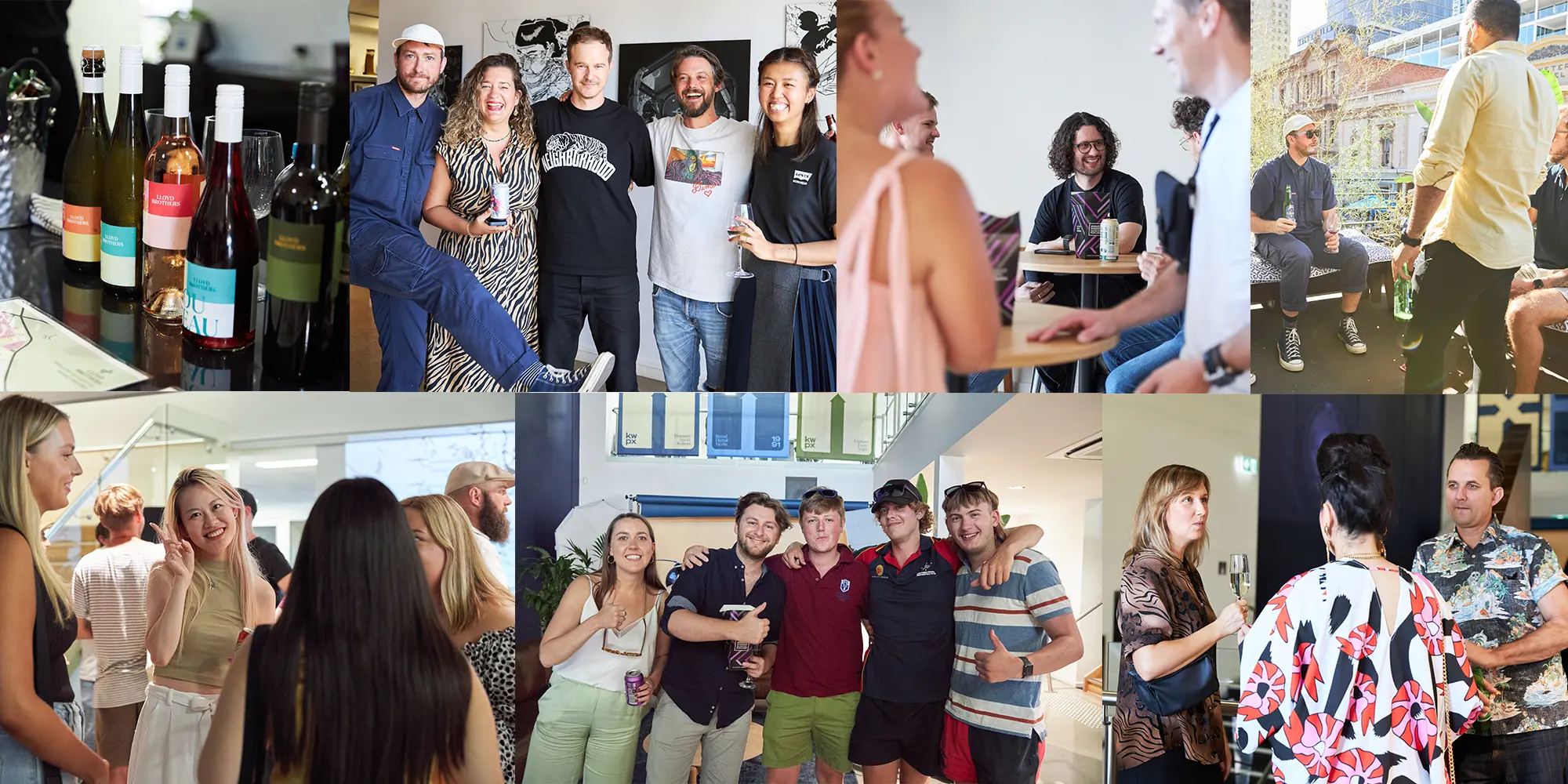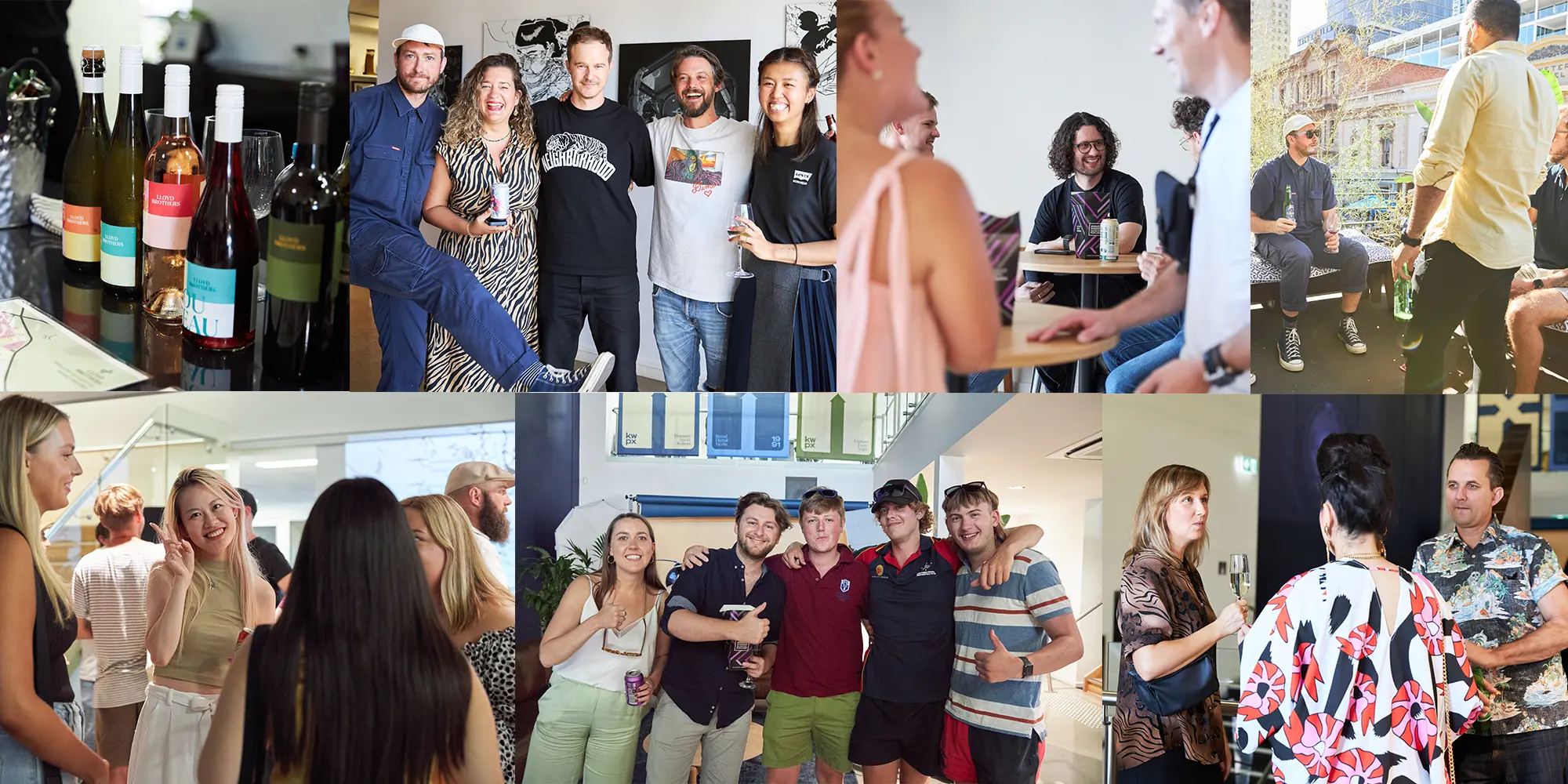 Artists
Pat Fox, Joel van der Knaap & Viv Yu
Sponsors
KWPX, Lloyd Brothers, VisualCom, Val Morgan
Photography
Taras Zagajewski